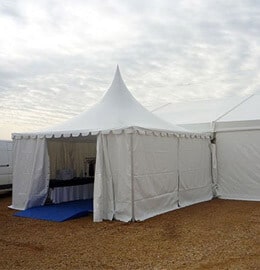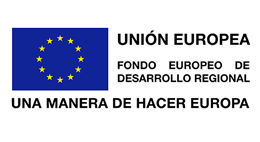 MOÑITA, as part of the ICEX Export Initiation Programme, has had the support of ICEX and has been co-financed by the European Regional Development Fund. The purpose of this support is to contribute to the international development of the company and its business environment.
MOÑITA – Sale of marquees and tarpaulins
Company specialised in the manufacturing of modular structures
We are MOÑITA, a Spanish company specialising in the sale of marquees and tarpaulins that was founded in 1941. Since then, three generations have worked tirelessly to secure the continuous improvement and evolution of our products and services.
Our company specialises in the manufacturing, installation, hire and sale of:
We currently have two work centres in Salamanca and Madrid. The first one is used for manufacturing TECTUM® Marquees and producing tarpaulins, whilst the second houses our production workshop and material warehouses for marquee hire and assembly equipment. Our two work centres are equipped with the best machinery and technology. This allows us to consolidate all our services in the same site. This boosts our efficiency and the quality of our products.
Marquees and awnings
MOÑITA is a company specialised in the manufacturing of modular structures (abris, marquees, etc.); the design and implementation of textile architecture projects and large advertising banners; the production of membranes for the aviation and military sector; tarpaulins for transport; awnings and automated systems; tarpaulins for swimming pools; inflatable advertising; construction covers.